REGISTERED NUTRITIONIST WITH THE NEW ZEALAND NUTRITION SOCIETY
ABOUT
Nutrition is not a one size fits all and Lillian believes in working with you, and your lifestyle, to deliver highly individualised information catering to your goals and needs. Lillian is experienced, with over 12 years of experience in the sports science field, her background includes a variety of sports, ages, and performance levels, providing her with the tools to confidently educate and help anyone reach their nutritional goals. She holds an International Olympic Committee (IOC) Diploma in Sports Nutrition as well as a Masters in Sport and Exercise Science. Her experience is supported by her scientific knowledge and education.
Her aim when working with clients is to provide them with the necessary skills and knowledge to allow them to independently and confidently manage their day-to-day nutrition long-term.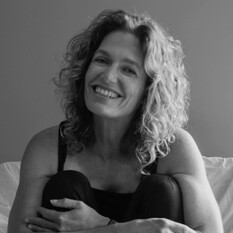 Real Food, Real Nutrition, Real Results
There are a few things I have learnt across my nutrition career, one being there is no room for cookie cutter advice. We all have different likes, dislikes, lifestyles, budgets and family commitments. Regardless of your goal, I will always work with you, considering your unique circumstances and values. There is also no such thing as a magic bullet; change requires change, but we will work together to identify barriers and maximize progress. I want you to feel confident working with me and when we have finished, feel confident without me.

Qualifications
International Olympic Committee (IOC) Sports Nutrition Diploma

Registered Nutritionist: NZ Nutrition Society

ISAK Level 3 Anthropometrist

Masters Degree in Sport & Exercise Science (MSc Sp&ExSci) (Dis)
Nutrition Experience
WBOP Magic Netball
NZ Rugby Black Ferns XV's - Lead Nutritionist, World Cup Winners 2017

High Performance Sport NZ - Performance Nutritionist, responsible for athletes competing in following sports
- NZ Rowing
- NZ Triathlon
- NZ Netball (Waikato based Silver Ferns)
- NZ Athletics
- NZ Boxing - David Nyika
- NZ Men's and Women's Sevens (Waikato & BOP players)
- NZ Paracycling
- Hockey
- Football

Pathway to Podium

Waikato Rugby Football Union Academy

Taranaki Rugby Union

Northern Districts Cricket